Advocacy and Public Policy
One of Catholic Charities' values is To Work for Justice. The agency achieves this component of its mission through our statewide advocacy efforts led by the Advocacy Department. Click through the links below to learn more about our agency's advocacy and how you can join!
Services
Follow Our Twitter Feed
1 month ago
MAP is excited to announce our new Co-Chair! Congratulations to Stacey Jefferson, Associate Director, Policy and Community Engagement at @BHSBaltimore! #MAPAdvocacy #MDPolitics #mdga2020 https://t.co/jPoweWJ901 https://t.co/10NlsG2k7V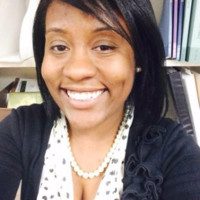 1 month ago
Every income support program is unique. The needs of a family navigating hardship may change from one month to the next, and because #TANF provides direct cash rather than specific goods and services, it gives them flexibility to use the income in ways that best help their kids.
Catholic Charities staff members testified 21 times in Annapolis in 2017
The number of years Catholic Charities of Baltimore has been advocating in Annapolis
staff and clients submitted photographs for the Keep the Door Open Campaign in 2017
Advocacy & Public Policy Stories & Testimonials
A law going into effect today moves children closer to the center of child support initiatives. Maryland has a program called temporary cash assistance, or TCA. It's the state application of what's known federally as [...]
On Monday, June 18, the president tweeted that Immigration and Customs Enforcement would soon begin a massive removal operation that would result in the deportation of "millions of illegal aliens." Immigration enforcement officials have publicly [...]
Reginald Johnson and family For a year and a half, Reginald Johnson fought the idea of turning to Sarah's House, Anne Arundel County's only family shelter, to help him and his four children [...]